JoVE in Action is a series of blog posts highlighting how STEM educators around the world have used JoVE to support their remote teaching efforts. We hope these stories will be useful for instructors looking for effective ways to deliver their science and lab courses online or in hybrid formats.
---
Hila Failayev is a research scientist and lab manager at Tel Aviv University. She is a teaching assistant for a biochemistry lab course, an advanced course that usually has 40 to 80 students. This year, due to the impact of COVID-19 on teaching activities, she and her team decided to incorporate digital resources into this course. They hoped that these resources would facilitate the learning process by making the content more engaging for students.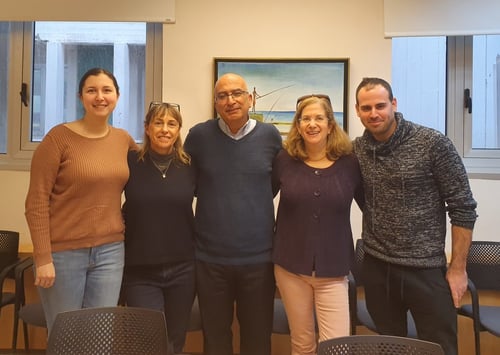 Hila and her team decided to use educational videos to create a 'flipped' lab: students were required to watch the assigned videos prior to the lab session, in order to better understand the concepts underlying the procedures that they would perform in the lab. JoVE's Customer Success team helped Hila map videos from the JoVE library to the topics covered by the course syllabus, and Hila and her team found JoVE videos on transcription and transcription factors to be useful for the course.
Hila then embedded the selected videos into Moodle, the university's learning management system. "The wonderful JoVE team helped me to integrate the videos into Moodle-integrated H5P interactive course presentations," she explained. Within each interactive tutorial, Hila and her team included fill-in-the-blank type questions about the videos, to ensure that students were engaged and had clearly understood the relevant concepts. They later assessed students' level of preparation for the lab through discussions held during the in-person lab class.
Incorporating videos into the course produced great results: 90% of students were well prepared for the lab session and knew the core concepts well. Hila noted that the students were excited to attend the lab session too, and that their initial feedback was very good. The availability of Arabic translations for the JoVE videos also proved to be helpful, as many of the students were Arabic speakers.
Speaking about the process of developing a flipped lab, Hila notes that digitizing courses can take time but is well worth the effort when done properly. "I'm very excited with the integration process and the results of using JoVE videos to prepare students for the lab session," she said. "JoVE videos are a great solution for engaging students to the learning process, helping them to better understand the theoretical key concepts."