JoVE in Action is a series of blog posts highlighting how STEM educators around the world have used JoVE to support their remote teaching efforts. We hope these stories will be useful for instructors looking for effective ways to deliver their science and lab courses online or in hybrid formats.
---
Is it possible to create a remote alternative to a course in which practical lab work and experimentation is fundamental? When the Université de Haute-Alsace closed in mid-March due to COVID-19 restrictions, this was a question discussed in depth by chemistry faculty members Dr. Abraham Chemtob and Dr. Jean Michel-Becht, as well as other members of their organic chemistry lab team.
With no possibility of in-person lab work, they knew that videos would be useful. However, finding accurate, well-made videos initially proved to be difficult. "The internet contains tens of thousands of videos of manipulations of organic chemistry to view, but errors are often numerous, the technical quality sometimes imprecise, and the collection of videos rarely complete," wrote Dr. Chemtob and Dr. Becht.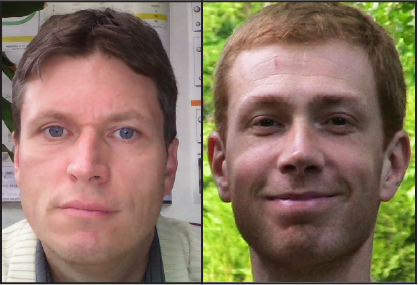 Having recently published a research article in JoVE Journal, they knew that JoVE also offered high-quality educational video resources. They obtained access to JoVE Education, and discovered a range of organic chemistry videos that could support their courses. In just two to three weeks, they were able to transform their first- and second-year organic chemistry lab courses into an online format.
To support their remote lab courses, they selected JoVE videos that illustrated basic experimental techniques traditionally taught in the lab. The videos they chose showed step-by-step demonstrations of key techniques such as recrystallization, heating under reflux, thin layer chromatography, and others. The students could then test their understanding of these techniques using a questionnaire developed by the teaching team.
The team found it particularly helpful to be able to integrate the videos into Moodle, their university's learning management system. The availability of subtitles and transcriptions also helped ensure that it was easy for undergraduate students to understand the material explained in the video.
"JoVE videos are of an excellent educational level with an alternation of 3D animations and films," wrote Dr. Chemtob and Dr. Becht. "They are also of a very good technical level in terms of shooting, cutting and sound. Indeed, a controlled voice, a good sense of timing, and good diction are strong points for the understanding of the students."