The 2021 JoVE Science Education & Research Innovation Awards recognize innovation and excellence amongst members of the science community who developed new mechanisms to cope with rapid changes, in response to the COVID-19 pandemic. We'd like to thank all those who entered and shared their creative uses of visual media resources to overcome recent challenges. A big thank you as well to our judges who selected this year's award winners among many high-quality submissions.
We're delighted to announce the winners of the 2021 JoVE Science Education & Research Innovation Awards in each category;
The 2021 JoVE Innovation in Instruction Award
---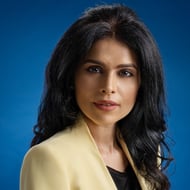 Dr. Shorey is an Assistant Professor at the Alice Lee Centre for Nursing Studies at the National University of Singapore. In her winning entry, she shared how she taught individualized patient care even virtually by emphasizing effective communication between nurses and patients as the key to a nurse's ability to explain, listen, and empathize... "I'm honored to have received the JoVE Innovation in Instruction Award, 2021. I hope this award will inspire others to continue to do their best as hard work does pay off. Thank you JoVE and a shout out to all the teachers and students out there for striving through and doing your best each day!"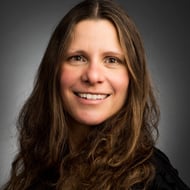 Claudia Jorgensen is an Associate Professor in Behavioral Science at Utah Valley University. Claudia identified traditionally in-person assignment types and teaching techniques that could move virtually and still foster student interest in biopsychology, enhance meta-cognition, and increase student success. "I am honored and humbled to be recognized with the JoVE Innovation in Instruction Award. I am grateful for teachers like Dr. Nichols and Dr. Jarvinen who saw something in me way before I decided on my career path. I am blessed to have amazing mentors like Drs. Mark Light, Zuoxin Wang, Anton Tolman, Jessica Hill, and Kat Brown as well as my colleagues near and far who spark ideas and inspire me to keep improving as a teacher. I want to thank my colleague Dr. James Taylor and my instructional designer Rebecca Lindsay for all their valued input. Lastly, I am thankful for my best friend and husband who always believes in me and supports all my academic endeavors."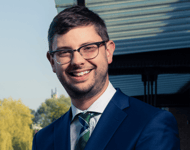 Glenn Hurst completed an integrated Masters in Chemistry from Durham University and Ph.D. from Newcastle University in the UK. His submission elaborates on how he utilizes social media platforms such as Snapchat and TikTok to power up student engagement and show real-life science concept application — "a glimpse into life as a researcher". "I am delighted to receive the JoVE Innovation in Instruction Award. Through working alongside such brilliant colleagues and with such talented students, it has been a pleasure to use and empower students to use media resources to teach and communicate chemistry in new and exciting ways."
The 2021 JoVE Researcher Innovation Award
---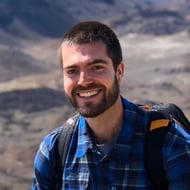 Charles is currently a Postdoctoral Researcher at Leiden University in the Netherlands in Professor Thomas Hankemeier's group. Charles brought the lab to students virtually by providing a researcher's point of view of an experiment. He attached a USB camera to microscope eyepieces and live-streamed through Microsoft Teams. "I am thrilled to have been selected as a recipient of the JoVE Researcher Innovation Award for 2021. Researchers and educators in every field have been forced to adapt in unique ways, and this award is an excellent way to highlight some of those approaches. Winning this award is very motivating, and encourages me to keep exploring new ways to educate and instruct within my research field."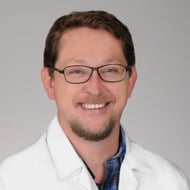 Eric Hamlett is an assistant professor at the Department of Pathology and Laboratory Medicine at the Medical University of South Carolina in the United States. In his submission, Eric elaborates on his experience of adapting international meeting programs to new web-based systems and social mechanisms. He says virtual conferences are accessible to everyone, as long as they have access to the internet and earphones. Therefore, going virtual resulted in making international conferences more accessible by lowering barriers such as travel, time and engagement constraints.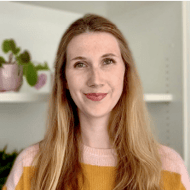 Joana Kramer is a Ph.D. Student at The Max Planck Institute for Radio Astronomy in Germany. Her winning entry reflects upon the fact that image and sound are the most powerful tools to communicate new knowledge and complicated concepts in science. To this end, Joana and her team launched 'RadioViews' - a series of short videos that aims to engage the general public in the world of black holes, relativistic jets, and their magnetic fields through the latest scientific results of fellow researchers. "Our whole team at RadioViews is honored to be recognized by the JoVE Researcher Innovation Award for our video series on discussions with fellow radio astronomers. Being selected as one of the winners encourages us to continue, improve and develop new methods to share our expertise as researchers. We are indescribably grateful that JoVE supports that goal."
The 2021 Librarian Innovation Award Winners
---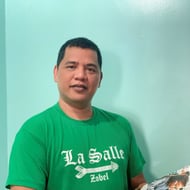 Jay Michael is the head librarian at De La Salle Santiago Zobel School. In his submission, Jay Michael shares his experience about creating an interactive virtual library in response to the pandemic. "This project made me realize that aside from the challenges that the pandemic brings. This award only strengthens my belief that even a simple idea goes a long way. It also gives my team and me the inspiration to seek out more innovations to improve our field. Recognition like this from a very reputable organization allows us to share our idea with a wider audience."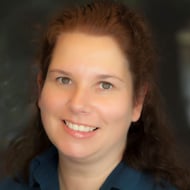 Gabriele is Associate Director within the Project Management Organization of Global Development at Janssen Research & Development (JRD) LLC. In her essay, Gabriele shares the journey of launching an e-library, a single centralized resource hub to overcome functional challenges. For this project, she partnered with Phyllis Minicuci and Nicholas Collison for months to launch the JRD eLibrary. "I'm delighted and grateful to accept the JoVE Librarian Innovation Award on behalf of our whole team. The team worked tirelessly over many months to bring the JRD eLibrary Portal to life, from conception and design to implementation and roll-out. The award brings recognition to the power of collaboration and highlights our success in delivering this powerful tool into our users' hands in record time in the midst of supporting our researchers' development of the Janssen Covid vaccine candidate."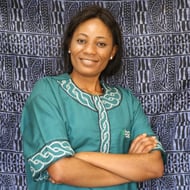 Mary Ann has a Master's in International and English Law from the University of Yaounde II SOA. Her submission highlighted the need for simplified resources after realizing language constraints for different groups of researchers, educators and policymakers at all levels. She initiated storytelling events to increase research evidence understanding and use by citizens, especially non-literate citizens. "My passion is to improve the livelihood of the underserved population (women, girls, people living with disabilities, indigenous population like the Bororos) and fighting against Sexual Gender Base Violence."
Congratulations to all the winners!