When Mohammed Khurram Javed — a materials science student at Nankai University — needed to learn more about crystal growth, he did what any student would do: look it up online. Try as he might, however, he simply couldn't find an adequate explanation. "I looked up almost tens of websites and yet couldn't find something productive," he said.
That is, until he stumbled upon 'Growing Crystals for X-ray Diffraction analysis': one of over 1,500 professionally-produced videos in JoVE's Science Education video collection.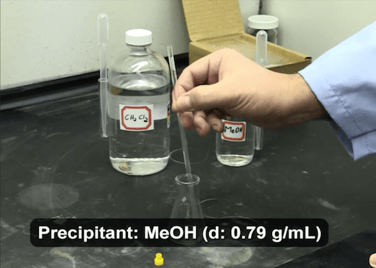 "When I finished the video, I believed that I'd already ended up completing a virtual experiment," said Khurram. "The videos on JoVE are so lucid and comprehensible that it takes no effort to grasp the concept of the subject. The videos here are not just informative but fun to watch."
For many science students like Khurram, as well as educators and researchers, JoVE has helped meet a pressing need. A need for on demand high-quality science resources that they can trust to be accurate, engaging, and fit into the audiovisual age that has shaped how many of us learn, understand and absorb information.
A need for a 'Netflix' of science education.
Stream science videos on demand, 24/7
With JoVE's vast library of 13,000+ videos across several scientific disciplines (including biology, chemistry, engineering, clinical skills, psychology, physics and more), you can find exactly what you want, when you want it. JoVE videos are categorized by subject, with content available for different needs.
Interested in a video textbook for students in your molecular biology course? Here you go!
Studying for an electrical engineering exam, but feeling lost because you missed a class? You might like this.
Excited to learn a novel immunology research method developed in a lab on a different continent? Explore our peer-reviewed video journal.
Not sure where to find what you need? We have a team of Curriculum Specialists to help you quickly locate the perfect videos for your syllabus or research.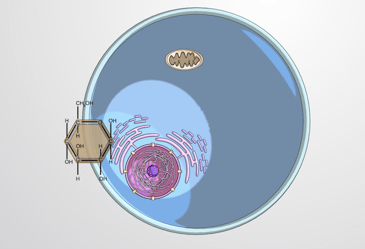 Feeling lucky? While websites like Netflix are often the go-to destination for the Friday night entertainment binge, a quick exploration of JoVE might reveal some exciting videos for your Monday morning science spree. "I really like the related videos that most pages have, both as a way to reinforce related methods and as a way to get lost in an interesting rabbit hole of knowledge," says Dr. Kristian Schlick, Instructor in the Department of Chemistry and Biochemistry at Montana State University.
Quality-controlled content, developed by experts
"I looked at one [JoVE] video my colleague suggested and I was hooked," says Dr. Johnny El-Rady, an instructor in the Department of Cell Biology, Microbiology and Molecular Biology at the University of South Florida, who used JoVE in online lab courses. "They're short, they're sweet, they're rigorous, they're the right level."
At JoVE, we care about creating content of the highest quality. JoVE videos are short to keep students' attention, rigorously reviewed for accuracy by a team of Ph.D.'s, and use illustrations, animated lessons and step-by-step demonstrations of experiments for engaging explanations.
Our quality control efforts also help faculty save time. For example, Dr. Meghan Porter (Lecturer in the Department of Chemistry at the University of Indiana Bloomington) found that unlike videos uploaded to YouTube, she did not have to spend time reviewing every video on JoVE for quality — she could trust that they were all peer-reviewed and accurate.
Everything you love about videos – including subtitles!
"When you're having a lecture in class, you might miss a couple of things. With the video, you can pause, rewind, stop, slow it down... which is really important," says Mostafa Abdelhalim, a student at Northwestern University. JoVE videos also have full text transcripts and most have subtitles in several languages which enables viewers to learn in their preferred format.
Video also fits a digital-first lifestyle in a way that many traditional science resources cannot. According to a recent survey conducted in a science course at St. John's university (download the study), 85% of students preferred a video resource like JoVE Core to an ordinary textbook. These results are unsurprising — students today have grown up on a diet of Netflix, Amazon Prime and Hulu, with a seemingly infinite arsenal of visual knowledge at their fingertips. Why would they prefer a text-only approach in the science classroom and laboratory?
The same seems to be true in the domain of science research. "When we first started with JoVE, I expected that there might be a decline in usage eventually," says Winnie Schats, Medical Information Specialist at Netherlands Cancer Institute. "Wouldn't all researchers have seen what they needed to see after a year? Or two years? But as it turns out, this isn't the case — rather the opposite."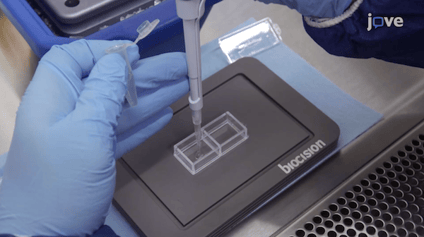 As the JoVE library continues to grow, the science community continues to make the most of our world-leading resources. Whether it is entertainment or education, it is evident that video is here to stay. See how JoVE can support your needs today>>