The 2022 JoVE Education Innovation award aims to support and recognize educators who have supported learning outcomes and increased student engagement in STEM education at their institutions using video resources. Three winners will be confirmed globally. JoVE will provide funding, in the form of reimbursement, for professional development up to $2,000 USD per winner. Submissions that provide evidence of building strong relationships with STEM students and colleagues will be given preference. Click here to learn more about the awards and submit your entry. Entries close July 18, 2022!
Meet the Independent Panel of Judges
---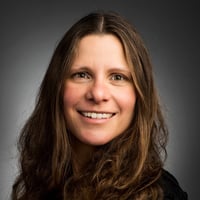 Dr. Claudia Jorgensen, Associate Professor, Utah Valley University
Dr. Jorgensen, the 2021 JoVE Educator Innovation award winner, has received the Dean's Excellence in Teaching Award (2018) and the Faculty Excellence Award (2020). She received her Associate's Degree from Oakland Community College, her Psychology and Biology Bachelor of Science from the University of Michigan-Flint, and her Neuroscience Ph.D. from Florida State University (FSU). Dr.Jorgensen was also recognized as an Associate Fellow of the Higher Education Academy (HEA) in 2018.
"I'm grateful to serve as a reviewer for this year's JoVE Innovation Award. Being an award winner last year, and serving as a reviewer gives me a sense of being able to close the "circle." I have gained great insight into the quality aspects of teaching by interacting with colleagues and reviewing their outstanding work. I am beyond excited that by being a reviewer, I will be able to continue to learn about what teaching excellence means."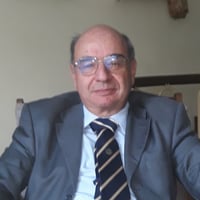 Dr. Gian Battista Parigi, Assistant Professor of Pediatric Surgery Università di Pavia
Dr. Gian Battista Parigi received his medicine and surgery degree from the University of Pavia. He holds a Postgraduate Diploma in General Surgery, Oncology, and Pediatric Surgery. Dr. Parigi has authored or co-authored 200+ scientific publications and been an invited speaker at various national and international conferences. Dr. Parigi is currently the President of the Committee for International Cooperation for Development (CICOPS) at Università di Pavia and serves as a Medical Faculty Practical Traineeships general coordinator.
"Medical teaching is quickly changing longstanding paradigms and moving increasingly towards ICT-based new educational strategies. Awarding the most innovative among these new approaches is one of the best ways to foster their development and share best practices among the educational community in a world that is day by day smaller and more interconnected."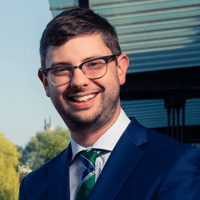 Dr. Glenn Hurst, Associate Professor, University of York
Dr. Hurst, the 2021 JoVE Educator Innovation award winner, completed an integrated Master's in Chemistry from Durham University and Ph.D. from Newcastle University in the UK. He chairs the institutional Learning and Teaching Forum, which nurtures and shares creativity and good practice in learning and teaching across the institution. Jisc recognized him as one of the top ten social media superstars in higher education in 2017. He won the American Chemical Society Committee on Environmental Improvement Award for Incorporation of Sustainability into Chemistry Education in 2019, The Royal Society of Chemistry Higher Education Teaching Award in 2020 and recently, in 2021, he gained a National Teaching Fellowship.
"I was truly delighted to receive the JoVE Innovation in Instruction Award in 2021 for my approach to working with students as partners to develop skills to address complex global issues. The award has allowed me to develop my work further and share this practice with colleagues internationally. I am thrilled to be acting as a judge for the 2022 awards."
Let us celebrate and share your achievements with the science education community!