The 2022 Librarian Innovation Award will recognize librarians who have supported learning outcomes and increased student engagement in STEM education at their institutions using video resources. Submit your entry for your chance to be one of the three winners globally to be awarded $2000 (USD) in the form of reimbursement for professional development. Preference will be given to innovative approaches in supporting faculty development and building community. Click here to know more about the awards and submit your entry. Entries close July 18, 2022!
Meet the Independent Panel of Judges
---
Kelly launched Yale Library's initiative to build video tutorials to support students working remotely and make research tools more accessible. Ms. Blanchat holds a Master of Library and Information Science from Long Island University and a Bachelor of Arts from Sarah Lawrence College. She has studied Digital Humanities at the Graduate Center, CUNY. She works with undergraduate students to develop their information literacy skills, including information retrieval and critical evaluation skills.
"I'm happy to be able to support colleagues in their ongoing professional development as a librarian. Also, using video for in-person, hybrid and online instruction. It makes our classrooms more dynamic, inclusive and engaging. I'm so excited to hear how colleagues incorporate video resources into their instruction by judging this award, and maybe I'll even get a few ideas for myself."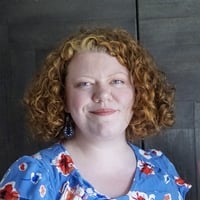 Hanna led a team in developing and launching an Instructor Resources site, a digital repository dedicated to connecting instructors on campus to professional development guidance on topics such as information literacy and affordable learning, as well as library curated "just in time" learning objects that instructors can incorporate directly into their courses. She holds a Master of Science, Information, Preservation of Information and a Ph.D. in Educational Studies and learning technologies.
"As someone who both creates a video for the classroom and guides fellow librarians through the process of designing, finding, and using videos to extend their reach, I understand the impact that video can have. I know the effect that attending and presenting at a conference can have on a financial burden, but it can facilitate that opportunity. I'm so excited to be able to support this award as a judge for that; I genuinely look forward to looking at the submissions."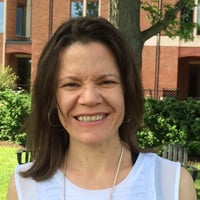 Sara earned her master's degree in library and information science from the University of Pittsburgh. She oversees all of the Library's electronic resources (books, databases, journals, and video) and navigates the nuances of usage, availability, and the larger library industry. Her specialty is genealogical research, which she enjoys teaching on and off campus.
"I'm thrilled to be part of this year's awards process. The past few years have only underscored how valuable video resources are for teaching our undergraduate students. I'm looking forward to seeing what innovative ideas my colleagues have to share."
Let us celebrate and share your achievements with the science education community!