We're delighted to announce the two winners of the Inaugural EMEA Librarian Travel Award. The two librarians will be heading on an all expenses paid trip to the 2019 EAHIL Workshop in Basel, Switzerland! Both librarians submitted an essay describing how they established an effective and sustainable way to improve knowledge transfer for their patrons. Essays were evaluated by Karen Jeger, Head of Collection Services at University College London (UCL).
Join me in congratulating: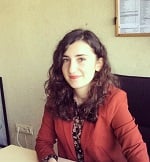 Kubra Zayim Gedik, Medical Librarian Specialist, Bezmialem Vakif University
Working in the faculty of medicine, Kubra created an introductory student course on the creation and maintenance of databases. The goal was to demonstrate the purpose of medical librarianship. At the beginning of the class, Kubra presented the students with a new database, which was continuously updated. The new data were shared with external partners and the students followed along as the database evolved.
She told us: "Thanks to this scholarship, for the first time in my life, I will be joining an international organization with information professionals in the medical and health sciences. I will contribute to my university by acquiring new experiences and information. I would also like to share my experience with all medical and health professionals in my country. I am very excited to represent both my university and my country at EAHIL Workshop 2019. I am grateful to Jove for allowing us to obtain these experiences by providing scholarships!"
Pavlinka Kovatcheva, Faculty Librarian Sciences, University of Johannesburg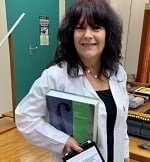 Pavlinka created an online-based community for science undergraduates and postgraduate students. As part of this outreach, she shared relevant links to all relevant sciences LibGuides. This ensures students have 24/7 access to the necessary resources for their assignments, lab reports, and research projects. The most major achievement of her project is the creation and maintenance is the 33 LibGuides, which contain essential links to key information resources.
She states: " Winning the JoVE EMEA librarian travel award is really boosting my confidence, and making me realize once again that the path I have chosen is correct and I can do much more to maintain this approach and continue sharing my experiences with colleagues and faculty."
JoVE Congratulations!
For more information on the JoVE EMEA Librarian Travel Awards please contact Marita Eleftheriadou, Marketing Manager | EMEA