JoVE promotes the success of researchers and teachers in labs and classrooms around the world. We appreciate each of our subscribers and are excited to help them change how science is taught and done.
The following organizations are either new to us, or have expanded their existing subscriptions. For each region, we also highlight an institution that particularly demonstrates how a subscription to JoVE puts you in great company.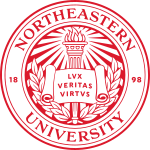 North America
JoVE Highlight: Northeastern University
This Boston-based subscriber is a 121-year-old private research university with more than 20,000 students. Northeastern has 30-plus research centers and eight institutes, with specializations such as chemical and biological analysis, marine science, and drug discovery. Last year, Teaching Assistant Professor Dr. Dessy Raytcheva integrated JoVE Science Education videos into her undergrad project-based biology lab course, which saved her and her students time and effort both inside and outside of the classroom.
Other new North American subscribers include:
Misericordia University
Philadelphia College of Osteopathic Medicine
SUNY Oswego
Langara College
University of Calgary
Haverford College
Longwood University
Marshall University
Ursinus College
Vincennes University
Augustana University
Black Hills State University
Dakota Wesleyan University
Mount Marty College
Oglala Lakota College
Sinte Gleska University
Sisseton Wahpeton College
University of Sioux Falls
University of Texas Health Science Center at Tyler
VISN 1: VA New England Healthcare System
JoVE also proudly announces expanded relationships with the following subscribers:
Harding University
Thomas Jefferson University
Hill College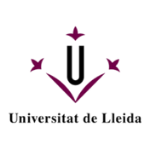 Europe, Middle East, Africa
JoVE Highlight: University of Lleida
This new JoVE subscriber was founded in the year 1300, as the first university in Catalonia. Lleida's robust engineering and technology programs offer seven different bachelor's degrees, and the university is a national leader for teaching and research in agronomy, food technology, and forestry.
Recent new regional subscribers include:
Bahcesehir University
Bursa Uludag University
Ege University
Yildiz Technical University
Khalifa University
Wageningen University & Research
The Maria Skłodowska Curie Memorial Cancer Centre and Institute of Oncology
Upgrade subscribers include:
Asia Pacific
JoVE Highlight: Shandong University
Shandong University is our first subscriber in Shandong Province, China. It is a comprehensive university with more than 1,000 faculty teaching 60,000 full-time students. In recent years it has been one of China's most rapidly expanding major research universities.
Recent new regional subscribers include:
Tunghai University
Shandong Agricultural University
Shandong University
Bangalore University
Indian Institute of Technology Hyderabad
National Institute of Mental Health and Neurosciences
Indian Institute of Technology Kanpur
Fujian Medical University
Guangzhou Medical University
Shanxi Agricultural University
Upgrade subscribers include:
The University of Hong Kong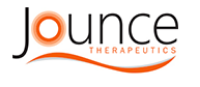 Biopharma
JoVE Highlight: Jounce Therapeutics
Jounce discovers and develops immunotherapy drugs for cancer patients. They recently subscribed to five of JoVE's journal sections and five of our science education collections, and will use our videos to learn new in vivo techniques and train researchers.
Other new subscribers include: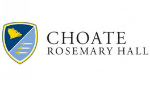 High School
JoVE Highlight: Choate Rosemary Hall
Choate Rosemary Hall has subscribed to the Science Education library for the 2019-2020 school year. Established in Wallingford, Connecticut, in the 1890s, it is ranked the 5th best private high school in the United States. It boasts many notable alumni, including John F. Kennedy, Adlai Stevenson, Michael Douglas, and Jamie Lee Curtis.
Other new subscribers:
Island Trees High School
Mineola High School